Introducing 404 DAO
2022-12-05
By: Pruitt Martin
Our Story
404 DAO is a non-profit organization formed out of Blockchain at Georgia Tech with the mission of cultivating a collaborative network of web3 enthusiasts in Atlanta by offering educational resources and networking opportunities. By empowering individuals with the skills and knowledge they need to thrive in this rapidly-evolving industry, we believe Atlanta can emerge as an important web3 hub for innovation.
After receiving our 501(c)(3) designation letter in August 2022, our first initiative was the creation of Web3 ATL, one of the largest web3 conferences in Atlanta's history. This three-day event brought together over 50 industry speakers, 15 corporate sponsors, and 500+ attendees. Through workshops, panels, and networking opportunities, attendees gained valuable insights into the latest trends and best practices in the web3 space. And with $10,000 in hackathon prizes, over 100 hackers solved industry-sourced problems from Chainlink, Ocean Protocol, and Forta.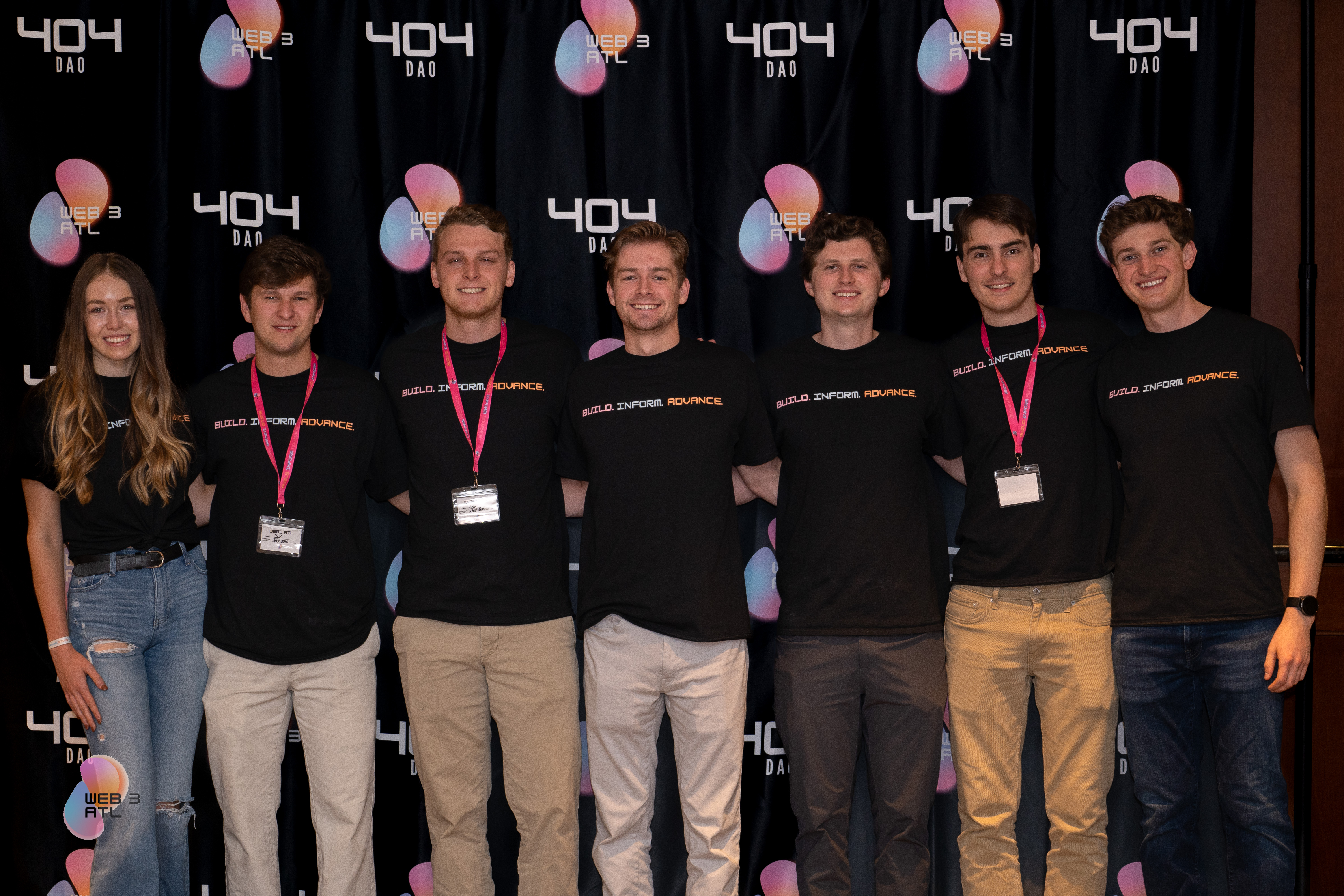 Web3 ATL helped crypto enthusiasts across the Southeast reconnect after Covid-19. The event laid the foundation for a new and highly motivated web3 community in Atlanta. Seeing the momentum generated from Web3 ATL, the core team decided to commit full-time to building up 404 DAO and other web3 initiatives in Atlanta. With our combined expertise in web3 and entrepreneurship, we're excited to bring our vision of establishing Atlanta as a web3 innovation hub to life.
Our Motivation
Atlanta has a booming tech scene and is one of the fintech capitals of the world. It is home to several top colleges and universities and is dense with emerging talent. 16 Fortune 500 companies are headquartered in Atlanta, and the city is beginning to attract tech giants like Google and Microsoft. Despite this, there is a severe lack of blockchain and web3 companies based in Atlanta and the greater Southeast as a whole. 
At the end of 2021, Bloomberg conducted a study to determine the largest crypto hubs in the US using LinkedIn job posting data. Unsurprisingly, traditional startup hubs like San Fransico and New York topped the list, but Miami, Denver, and recently Austin have emerged as popular web3 cities. For being such a payment and fintech center, the absence of Atlanta from the entire list is surprising. It is also something that the 404 DAO team believes can be changed in the next 3 years. With the right community and execution, Atlanta has the capability to transform into a web3 hub.
Our Initiatives
404 DAO's motto: Build. Inform. Advance. has led us to focus our attention on 3 verticals.
Build: 404 Accelerator
Web3 is a space owned and operated by builders. Whether you're a developer, researcher, salesperson, content creator, community manager, or just general participant, the ideals of this movement can only be realized through active "doing". We plan to cultivate a builder culture in Atlanta by connecting web3 founders with investors through the 404 Accelerator. With this initiative, 404 DAO is committed to providing web3 founders with the tools, resources, and support to make their ideas a reality. We seek out principled founders with integrity and passion for building long-term solutions enabled by web3. More details regarding the 404 Accelerator to come soon.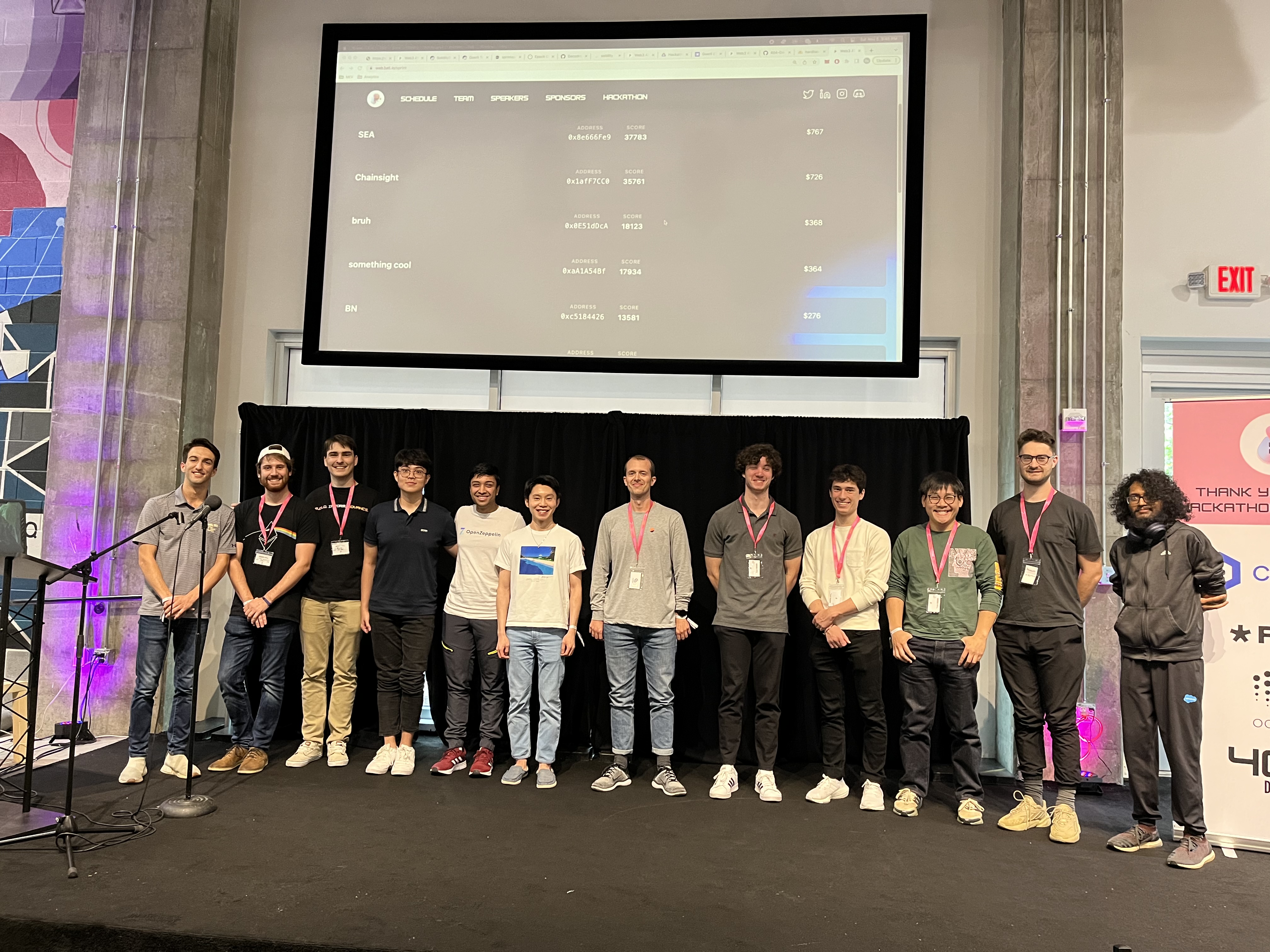 Inform: Web3 ATL, Hackathons, and Community Events
The driving force behind 404 DAO has always been education. What started with our founding of Blockchain at Georgia Tech, is now being expanded to the rest of Atlanta and the greater Southeast. Through workshops, conferences, hackathons, and community events we intend to bring the multiple Atlanta web3 communities together and help create the next generation of web3 leaders. We plan to host monthly networking and educational events, such as our recent partnership with Nucleo to host a Web3 Bootcamp. Our flagship conference, Web3 ATL, will return again this fall! 
Advance: Governance
Web3 has presented us with an opportunity to rethink governance processes and redistribute governance power across decentralized systems. Users can now directly influence the direction of the ecosystems in which they partake. Large holders can also promote thoughtful discussion and debate through token delegation. Thanks to our partnership with a16z and Blockchain at GT we have received governance delegation for two protocols; Optimism and dYdX. This is the first step in 404 DAO's journey to provide impactful learning experiences for students while also driving influential policy for leading protocols across the industry.